Home

Meeting Info

Events

Credo

Mission Statement

The Christmas Box
Angel Statue

Love Gifts

Why Butterflies?

Poems

In Remembrance

FAQ's

Related Grief Links

Keepsakes

Newsletters



Link to Us

Make Homepage


America's Roadway Memorial


www.armemorial.org If you have lost a loved one to a car crash, recently or in the distant past, honor their memories by including them in Americaís Roadway Memorial.

The Cove


www.covect.org is an organization committed to creating and supporting safe harbors for grieving children and their families, thereby facilitating the healing process.

HYGEIA


www.hygeia.org is an online magazine facilitated by Michael Berman, M.D. Besides offering a platform for poetry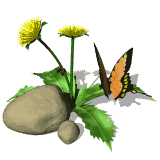 and prose, this site provides countless links, references and resources. Hygeia also hosts a chat group.

Mining Company


http://pregnancy.miningco.com/msub18.htm

National Share Office


www.nationalshareoffice.com

And-Then-Isaac


and-then-isaac.blogspot.com is an online blog by Neil Raisman that is updated weekly. Neil received support from Compassionate Friends of Brookhaven, NY and decided to share his experience to help others.

The Sibling Connection


www.siblingconnection.net is a not-for-profit organization, based in St. Louis, Missouri. Our mission is to provide resources to grieving siblings through counseling, the Sibling Connection website, education, research, writing, and to raise public awareness about the profound impact of sibling loss.

Mothers in Sympathy and Support


www.missfoundation.org is a non-profit, volunteer-based organization committed to providing crisis support and long term aid to families and communities after the death of a child at any age, from any cause. Our website provides links to over thirty community forums, and also includes information for professionals and community members.

'If Only In Your Dreams' Blog


healingdreams.blogspot.com by Rich & Nina Swart of Mt. Airy, NC

Bereaved Parents of the USA


www.bereavedparentsusa.org is a national non-profit self-help group that offers support, understanding, compassion and hope especially to the newly bereaved be they bereaved parents grandparents nor siblings struggling to rebuild their lives after the death of their children, grandchildren or siblings.

!MPACT: Mourning Parents ACT, Inc.


www.mourningparentsact.org has developed a teen driver safety program in which members share their experiences in a powerfully emotional presentation that not only has an immediate effect on students, but makes a lasting impression on them. Feedback from attendees indicates that this program effectively reduces risky driving/riding behavior in teens.



!MPACT has also developed a program for parents, educators and law enforcement officials; and is working with legislators to advance legislation that will protect teen drivers, their passengers and the people who share the roads with them.

Light Beyond Loss


www.lightbeyondloss.org Our ultimate goal is to build a center for all types of grief, but along the way we intend to continue with retreats, workshops and any other venues that we feel will help people in the community suffering from grief.

Goody Candles


www.goodycandles.com was founded in 2004 and is America's leading producer of premium, personalized, custom Photo Candle gifts. They provide personalized, custom Photo Candle gifts for many different occasions and uses, all manufactured to your exact specifications. They are located in central Connecticut and ship worldwide.

Author Patricia Yarbrough


www.authorpatriciayarbrough.com Small in statue and soft spoken, Patricia's message is delivered straight from her heart. Patricia ardently hopes that you can never empathize with her. A gifted author, heartfelt speaker,and inspiring personality, Patricia would love to work with your organization. Patricia delivers a message of hope.

Angels Across The USA Tour 2010 with Alan Peterson

YouTube Video


www.angelsacrosstheusa.com is a 150 Series Concert in 48 states of the US and Canada. Alan Pedersen is an award winning singer/songwriter with a message of hope. A picture of the child you sponsor will be on the tour website and your child's name will be listed in the official program which will be distributed at every concert event throughout the year.

GRASP (Grief Recovery After a Substance Passing)


www.grasphelp.org was created to help provide sources of help, compassion and most of all, understanding, for families or individuals who have had a loved one die as a result of substance abuse or addiction. Meetings held in Beacon Falls, CT.

Survivors of Suicide


www.survivorsofsuicide.com is an independently owned and operated web site and is in no way associated with any specific group, organization or religious affiliation. The purpose of the Survivors Of Suicide web site is to help those who have lost a loved one to suicide resolve their grief and pain in their own personal way.

Sibling Survivors.com


www.siblingsurvivors.com The comprehensive guide for sibling survivors of suicide.

Yellow Ribbon Suicide Prevention


www.yellowribbon.org is dedicated to preventing youth suicide and attempts by making suicide prevention accessible to everyone and removing barriers to get help. If you feel your community would benefit from this organization, they will help you open your own chapter.

Rise Above: Conquering Adversity by Dr. Greg D. Little


www.drgregdlittle.com, a nationally known speaker and motivator, has presented seminars on humor, stress management, group bonding and noncompetitive group games extensively throughout the United States. His new book, Rise Above, is a detailed description of one manís journey of conquering adversity. You will read how the writer survived adversities that have come his way in life including the greatest of these adversities which was his son Drew's death.

The Tony Brown Foundation


www.thetonybrownfoundation.org is a tribute to a life well lived. The mission of The Tony Brown Foundation is to help families suffering from the loss of a child and to support education in the fields of extreme sports and film. This will be accomplished through scholarships towards education in film, help with sending siblings to extreme sport camps and events.

RehabInfo.net


www.rehabinfo.net is a comprehensive guide for the entire treatment process Ė from spotting issues to finding and enrolling into rehabilitation. Yet itís more than that; itís also an extensive educational resource that includes up to date statistics, policy and regulation information as well as a section on careers in the industry. If thatís not enough, this site also cover a list of hot button issues that can be found on the blog and in the infographics library.

SAMHSA Behavioral Treatment Center Locator


www.findtreatment.samhsa.gov
Are you looking for alcohol or drug abuse/addiction treatment services?
Do you need help finding mental health treatment services?
Find the right services with the Behavioral Health Treatment Services Locator

Connecting Care Givers to Senior Care Experts


www.MyAgingFolks.com supports family caregivers to elderly parents by connecting care givers to senior care experts. MyAgingFolks is a trusted source for senior care solutions with our network of thousands of eldercare professionals and lawyers around the country, a free Q and A service to those experts, and a proprietary phone consultation service between caregivers and eldercare professionals.

Treatment-Centers.net


www.Treatment-Centers.net is a community based public-benefit website devoted to helping individuals and families find help for addiction and dual diagnosis. They provide free drug and alcohol assessments submitted through an online assessment form, and have a toll-free helpline staffed by professional counselors 24/7. If you or someone you know is struggling with drug addiction, alcoholism, dual diagnosis or behavioral addiction, (i.e. sex addiction, gambling addiction, internet addiction) call us at 1 (888) 210-8273, we're here to help!

AllTreatment.com


www.AllTreatment.com is fully committed to helping individuals and families find useful, relevant, and trusted information on addiction and addiction recovery. We believe in creating awareness about addiction, encouraging and facilitating action toward recovery, and inspiring healing and growth personally and socially.

CerebralPalsySymptoms.com


www.CerebralPalsySymptoms.com's misson is to provide the public with accurate and up to date information on the many aspects of cerebral palsy and other birth injury complications. Thier team strives to maintain a comprehensive free resource so those interested or concerned about their children can take actions to protect them.

Students Coping with Grief & Loss at School


www.AccreditedSchoolsOnline.org provides expert advice on recognizing sypmtoms of grief, accepting loss and getting help.

Single Mother Grants


www.SingleMotherGrants.org provides financial assistance programs that help single mothers with rent, utility bills, child care, education, medication, housing, medical bills, and mortgage, among others.

AddictionCenter.com


www.AddictionCenter.com is a referral service that provides information about addiction treatment practitioners and facilities.

Tuck.com Advancing Better Sleep


www.Tuck.com is a website that provides guides about the impact addictive substances can have on your ability to fall asleep and reach the restorative stages of deep sleep needed to live a healthy life: How alcohol negatively impacts sleep, Sleep problems associated with addiction and recovery, and Non-drug therapies for sleep disorders.

Beach House Center for Recovery


www.BeachHouseRehabCenter.com offers the most innovative, results-driven, individualized treatment for drug and alcohol addictions. Our treatment center provides dual diagnosis treatment as part of a full continuum of care geared to meet clients' individualized treatment needs. A great proportion of clients seeking freedom from addiction suffer from a co-occurring disorder - namely, a diagnosable mental illness like anxiety, depression and PTSD. Beach House offers individuals a truly comprehensive rehab experience and strives to be known nationwide as a leading model for clinical excellence.

RehabSpot Co-Occurring Disorders


www.RehabSpot.com is an information hub that focuses on educating individuals on the treatment process: from selection, to what they can expect during treatment, to entering back into a drug-free life. Our goal is to lessen the stigma of addiction and empower those who are struggling with mental health find the treatment they deserve.

AddictionGuide.com


www.AddictionGuide.com is your trusted educational guide to addiction and recovery, founded by recovering addicts and board-certified addiction specialists. Whether you are struggling with addiction yourself or concerned about a loved one's substance abuse, our mission is to lead you to a healthier, happier life.

Top Connecticut Addiction Recovery Centers: Reviews and Ratings



A.G.A.S.T. Grandparent Support 1-888-774-7437



National Sids Resource Center 1-866-866-7437



Another Day, Another "Chance" on Facebook



Drug Rehab Connections



M.A.D.D. - Victim Services



The Recovery Village Personalized Addiction Treatment



Healthy Mind and Healthy Body: Suicide Prevention Guide
at White Sands Treatment



Saying Goodbye: Talking to Kids About Death



Preparing for the Death of a Terminally-Ill Loved One:
What to Expect, and How to Help the Entire Family Move Forward



Letting Children Share in Grief



The Bereaved Employee: Returning to Work



How to Create a Peaceful At-Home Hospice for Your Loved One



Your Blueprint To A Better Nightís Sleep & Improved Mental Health



5 Things You Must Know as the Executor of an Estate



Ultimate Guide to Grieving Support Resources



College Studentís Guide to Avoiding Drug and Alcohol Abuse



Managing Grief While in College



How to Stay Safe and Prevent Binge Drinking & DUIs in College



Suicide and Depression Guide for Students in College



Guide to Understanding and Avoiding Substance Abuse in College



Drug Use on College Campuses Today



D'Amore Mental Heath - Teenage Suicide


---

To order a catalog of Grief Resources ďSeasons of GriefĒ,
you may call 1-402-553-1200 or email j1200@aol.com.

Visit www.personalcreations.com to order an
Eternal Flame Keepsake in Memory of your child.